The journey of life is an exciting, yet unpredictable process. There are twists and turns along the way, and nothing is for certain. We might first settle down in the city, but later find that the bustling pace is too much and may want to relocate to a quieter area. We might find our safe haven by the sea and start building a family there, only later to find that as our family grows, so does the need for more living space.
Flexible housing solution
Many modern homeowners seek a flexible housing option – and a prefab house often proves the most suitable choice, even for larger families. A prefab home is a flexible housing solution that can be expanded, interconnected, and can provide more options and living space than a typical home or apartment.
It might seem at first that a prefab is just that, a tiny house built for only a couple of inhabitants. This could not be further from the truth. In this article, we'll explain how Manta North prefab homes can be adapted to fit your family's size and lifestyle changes and can be expanded to provide more living space.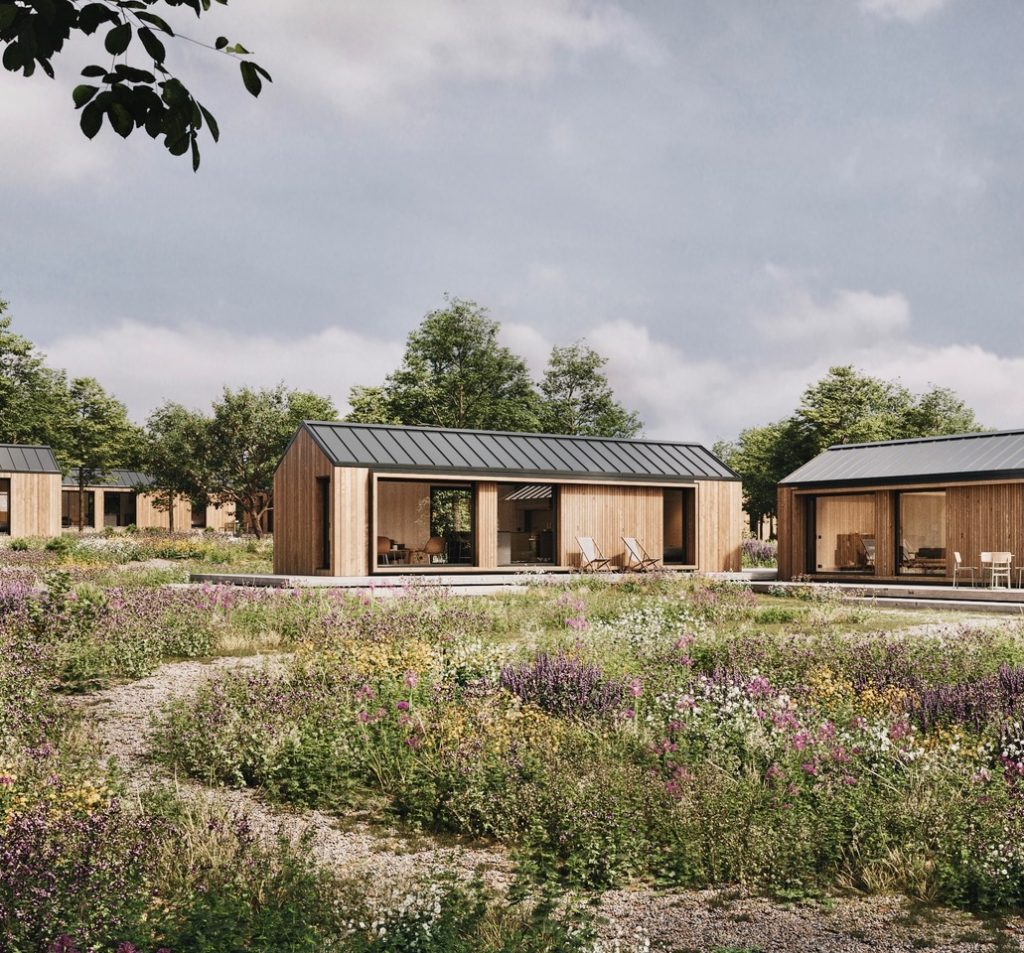 Creating your home microcosm with connected and additional units
At Manta North, you can choose from the typical four standard home models: Ray, Slope, Weekend Ray, and Weekend Slope. Ray and Slope provide a total outside area of 48 m2 (a total inside area of 40 m2), while the compact Weekend models come in a size of 25 m2 (a total inside area of 20 m2).
If you're a single dweller, a couple, or a small family, a single Manta North prefab can still provide everything you need in less than 50 square meters due to our minimalistic design approach that maximizes the living area.
But here's the great news for people who want even more space. You can expand your living area by combining two or more Manta North prefabs in any combination of your choice. You can:
Build connected units
Building additional units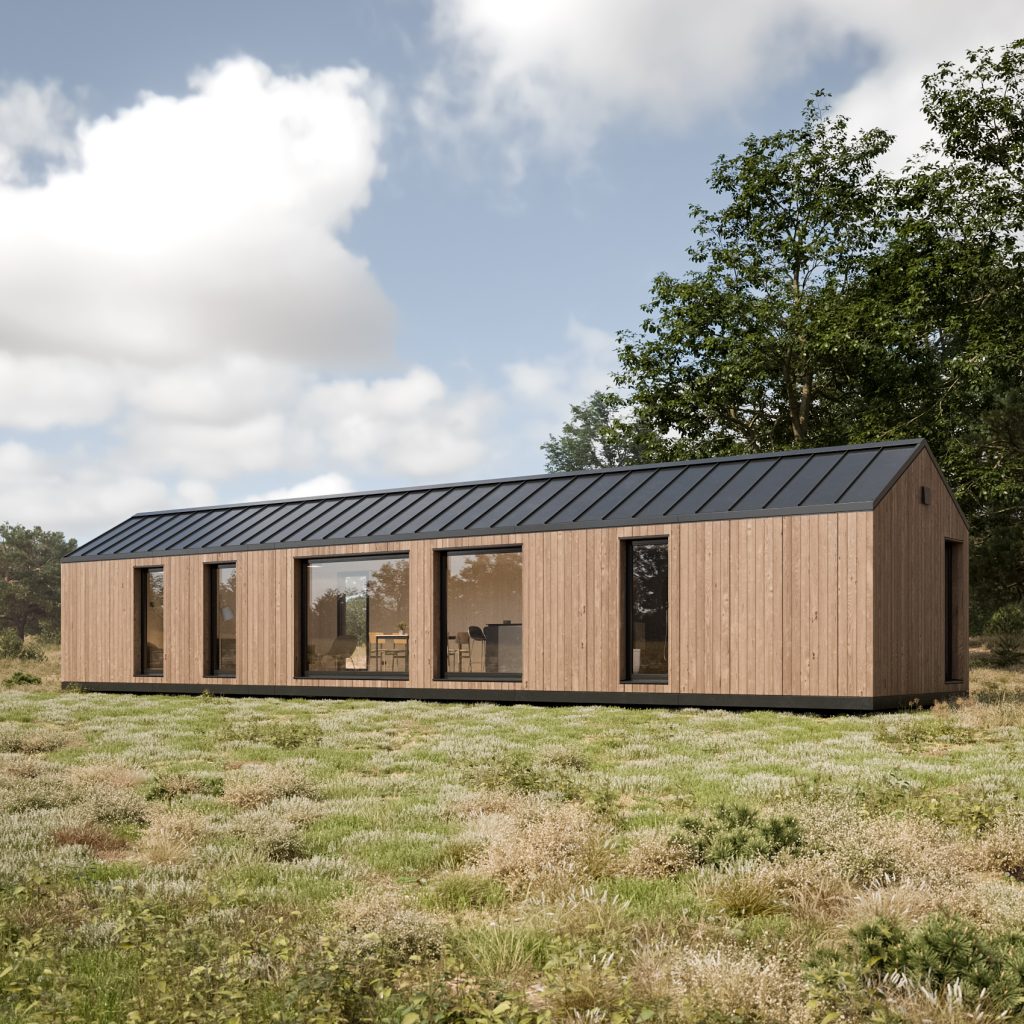 Let's take a closer look at each of these options.
Building connected units means that you combine two or more Manta North modules with the same roof type into one building. All Manta North homes are built ready to connect. This means you can easily combine a 48 m2 Ray with another 48 m2 Ray, or connect two Slopes of 48 m2, getting twice the living area. The options don't just stop there. By combining three or more Manta North units, you can expand your home, getting 120 m2 and more indoor living space.
Remember that you can choose from four different floorplans for each of your Ray or Weekend prefabs. This allows your imagination to run wild, building a personalized multiple-bedroom house and expanding it in a variety of ways.
You can also choose to build additional Manta North units separately from the original house creating a unified architectural ensemble. For example, you can build the main house combining two Rays of 48 m2 and then build additional units separately from the main building for whichever purpose you find fitting – a separate guest house, shed, yoga or art studio, office space, etc. Building separate units allows you to create a home that's an autonomous settlement and gives you unlimited possibilities for expansion.
Our forefathers had a similar way of thinking when they built and developed their farmsteads. The typical nordic homestead was considered the microcosm and the center of the family. For example, the decorated farmhouses of Hälsingland, Sweden, included a magnificent dwelling house and separate houses set aside for festivities, special occasions, or assemblies. The timber houses were built in harmony with nature and the cycle of life. Each building had a function, and the home was the center of human life from cradle to grave. No wonder some of them have been nominated to UNESCO list of World Heritage.
While 21st-century living is noticeably different and more fast-paced than for the previous generations that lived hundreds of years before, the basic cycle of life remains quite similar. We start simple, then the family expands, new generations come into the family. Our parents get older, and we might want to take care of them. We find new hobbies, passions, and we require space to develop our skills. Or we want to create a business and develop our Airbnb, or simply invite children and guests over.
Each of these tasks requires more space in our homes. This is why Manta North prefabs are a great choice – they can be expanded to function according to your lifestyle and rhythm.
Real-life examples
This home in Iceland was built using connected units. It consists of two Manta North houses: a 48-square-meter Ray and a 25-square-meter Weekend. The owner himself came up with the idea of a small walkway connecting both modules, and so a beautiful Nordic home was born.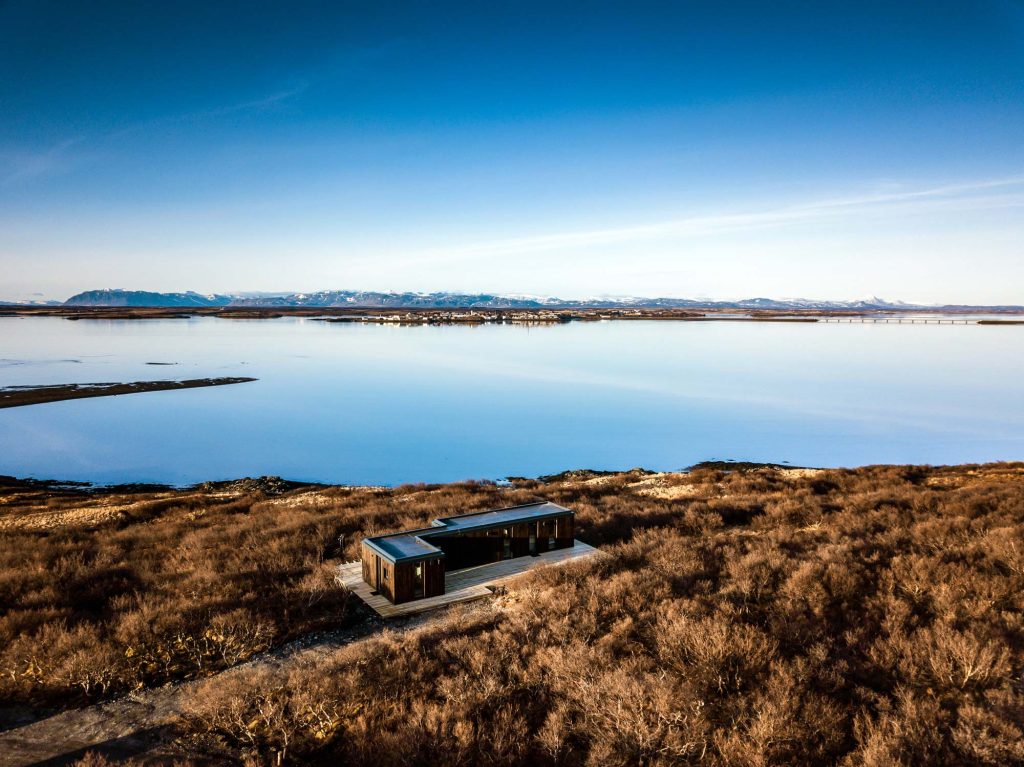 In a different project, several Manta North prefab homes were shipped to Denmark. Upon arrival, two separate units (48 m2 and 25 m2) were connected into one longer module. Another separate 48 square-meter unit was built alongside, creating a little village of Manta North homes. The whole ensemble looks cozy and welcoming and fits organically in the Northern climate, making your home the perfect escape.
What's next?
A home shouldn't restrict your lifestyle. Instead, it should grow and develop with its inhabitants adapting to your way of living. Manta North prefab homes are designed to make a sustainable stand-alone house, to be easily connected and combined with other units, and even moved from one location to the other. The possibilities are endless.
Do you want to expand your living space? Send us an email to connect@mantanorth.com to explore your options. Or explore Manta North standard units in our straightforward, simple, and fun order system online.
The online shopping process is seamless and efficient. And the result – a functional, energy-efficient, and environmentally friendly new house delivered to you completely ready to move in.